In ancient times, Lord Siva informed Parvathi Devi, the date of birth of Kalki is 14 Dec 1971. Star: Swathi (15th Lunar asterism). Previous incarnations- Rama, Krishna and Vivekananda… From Kalki Purana by Agastya and Vishvamitra. Original Sanskrit palm leaves are not available now. Aadi Tamil translation is known as Nadi Palm Leaves.
---
Kalkipuri Publication: Free Download Books, Notices etc.
Kalkipuri Temple. Devakarya: Unique Worship
"In Devakarya there is only unique worship, no castes, no discriminations. Devotees pray only directly to Lords (Devankal). Temple is only for that purpose."

– Kalki

Temple Entry Proclamation. Devakarya: Unique Worship.
---
Kalki Purana by Agastya and Vishvamitra
Book works under process. To read highlights online : Click Here
"Arjuna is the Sole Husband of Draupadi" Sree Krishna. Kalki Revealed the Real History in Yugadharma in 2000. Translated by

Sreekumari Ramachandran

.
For online reading: Click Here
Original in Malayalam by Kalki: Click Here
---
Gandhari and Sree Krishna- Kalki Reveals the Real History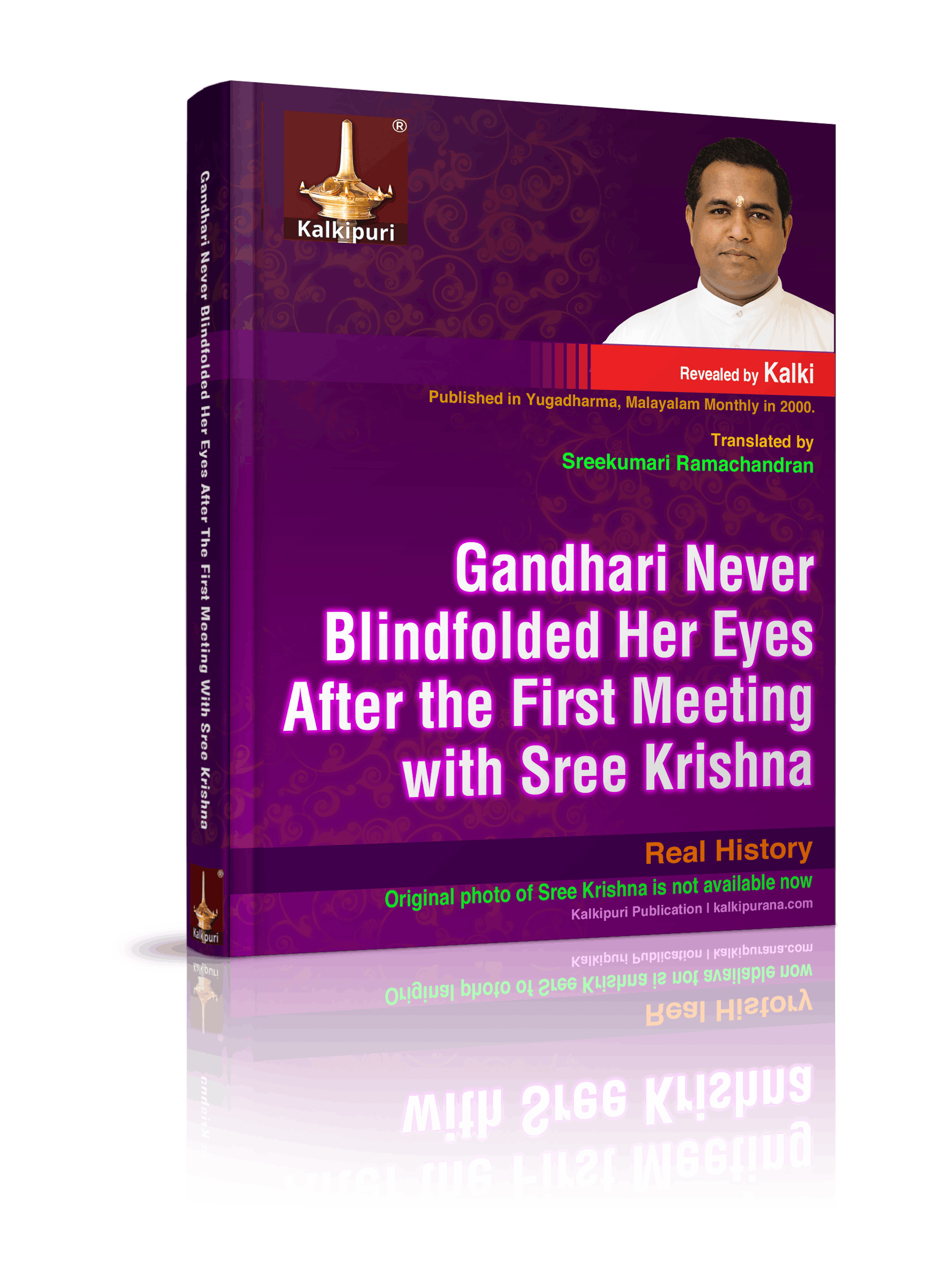 For online reading: Click here
First it was published in Kalki Bhagawan Yugadharma Magazine in 2000 and later published as book by Kalkipuri Publication in 2008. Afterwards it was again published in Janmabhumi Malayalam Daily in 21 Sep 2010. Latest internet edition is available now.
Translation from Malayalam written by Kalki: ഗാന്ധാരിയും ശ്രീകൃഷ്ണനും- കല്‍കി. യഥാര്‍ത്ഥ ചരിതം കല്‍കി വെളിപ്പെടുത്തുന്നു.
"Ma Gandhari! If the hand of the husband is amputated, then is it chastity for the wife also to self amputate her hand to show respect to her husband? Is it an exemplary act? If the husband fall sick, will wife also try to become sick for the gratification of her husband and is it chastity?" Sree Krishna.
---
Book works (latest edition and English translation) are under process…