Sree Krishna says "If the hand of the husband is amputated, then is it chastity for the wife also to self-amputate her hand to show respect to her husband? Is it an exemplary act?"
Gandhari was the princess of Gandhara and the wife of Dhritarashtra, the blind King of Hastinapur, and the mother of Duryodhana, Dushasana etc.
Kalki Revealed in Kalki Bhagawan Yugadharma Magazine (R.N.E6 – 37523/98. Not currently being published.), Malayalam monthly, in the year 2000. Paperback published in 2008. Thereafter, published in Janmabhumi Daily on 21 Sep 2010. Read original Malayalam.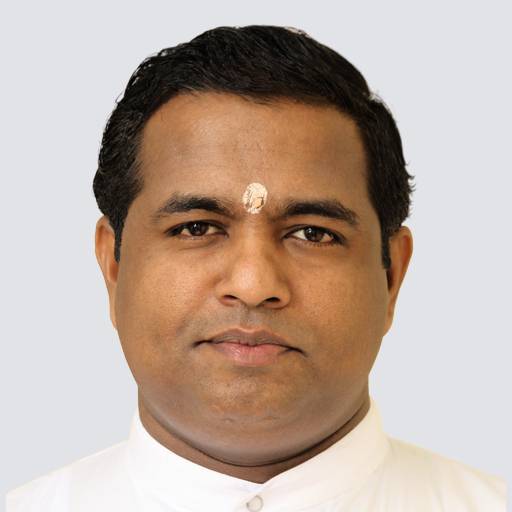 Revealed by Kalki
Original Malayalam book written by Kalki: ഗാന്ധാരിയും ശ്രീകൃഷ്ണനും – യഥാര്‍ത്ഥ ചരിതം .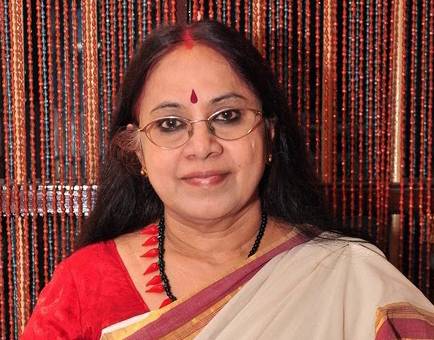 Gandhari Never Blindfolded Her Eyes After the First Meeting with Sree Krishna
Gandhari saw Sree Krishna, the 8th Incarnation of Lord Vishnu, for the first time in Hasthinapuri. Though she had heard a lot about Krishna, it was the first time she was meeting him. Being an ardent devotee of Sree Krishna, the noble Gandhari received him with great warmth. She herself paved the way for their conversation.
Krishna asked, "Ma Gandhari, how will you see us if you blindfold yourself?" Gandhari was perplexed.
Sree Krishna continued.
"How could you serve your husband and fulfil your marital duties if you are sightless?"

"How could you contribute to administrative matters? Shouldn't you help him in taking care of the well-being of his subjects?"
"If you cover your eyes, will you be able to fulfil your motherly duties? Won't you yourself become dependent on others?"
"A chaste woman is one who serves her husband with devotion. For that, she should have sound health which includes proper vision. If she is blind, tired or handicapped in anyway, how could she look after her husband?"
"If the husband's hand is amputated, to show respect should the wife amputate her own hand? Is that the right model of chastity?"
"If the husband falls sick, should the wife also feign the same sickness instead of taking care of him?"
"If the husband is blind, it is the wife's sight that should eradicate his blindness; that way, he would be blessed in getting a wife who can see. But on the other hand, if the wife who should look after her husband blindfolds herself, would she be considered as a noble wife? She will have to resort to other people to look after her husband. Actually, it is the right and duty of a wife to serve her husband by herself. How could she fulfil it through a servant? Is it not against all ethics?"
"When the husband, though blind, becomes a King, the wife is elevated to the position of Queen. But if she opts to remain blind, how could she give care to King and help in royal administration?"
"Eye sight is essential for looking after one's children. So, is she not doing injustice to them by not fostering them if she opts to be blind?"
"A King and a Queen should be role models in their words and deeds. Only then the people will remain righteous."
"Eye sight is a blesiing and most valuable fortune. One should be vain and thankless to deny such a unique blessing."
"Don't try to avoid the blessings of the Supreme Genetic Authority Lord Brahma, Supreme Organizing Authority and Supreme Preceptor Lord Shiva and Supreme Protection Authority Lord Vishnu in light form existing in Brahma loka, Shiva loka and Vishnu loka respectively."
"I will not stand with anything against dharma (equilibrium) and at this instant let me make it clear that I do not accept Gandhari blindfolding herself. It is an unforgivable mistake to continue with a practice which has been proved to be wrong. If realisation is gained, it should be accepted and followed. Logical and practical decisions based on whole-hearted devotion alone should become examples for others. Is Gandhari so proud as to deny the great fortune of the divine darshan of Me, the Eighth Incarnation of Lord VishnuDeva ?"
This flow of nectar-like words of Sree Krishna was an eye opener to Gandhari. Oh! What she had considered to be right till that moment was proved to be absolutely senseless and foolish. Why didn't any other knowledgeable one tell her this before? Once Gandhari realised the truth, she felt disgust against all except Krishna.
"How could they reveal the truth to others if it is obscure to themselves? Instead of blaming others, one should realise their shortcomings and limitations through introspection. That is the right path and method."
Krishna realised Gandhari's thoughts.
She instantaneously untied her eyes and was blessed with the darshan of Lord Sree Krishna.
She prostrated and surrendered herself at his feet. After that, she did not blindfold her eyes throughout her life to deny her sight to honour her blind husband, King Dhritarashtra.
Not to disgrace is the real grace.

– Kalki